Temple Etiquette
Please wash your hands at the washbasin after you enter. Take one ladle of water from the basin and wash your hands in turns, wash the handle at last, then return the ladle to its original place. Please do not return used water into the basin.
Please keep quiet inside the halls. Refrain from talking loud and using your mobile phone.
Place your hands together and pray silently when you are at a Buddhist statue. You do not need to clap your hands in prayer following temple's practice.
Taking photos and video is prohibited inside the Kannon-do hall and the Kannon Museum.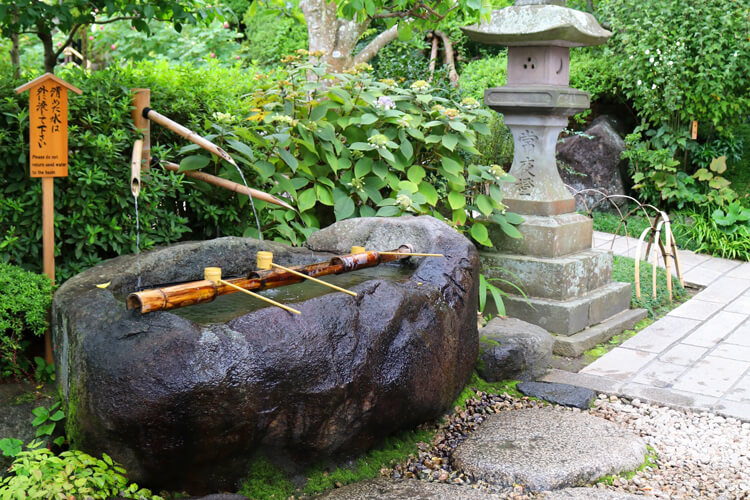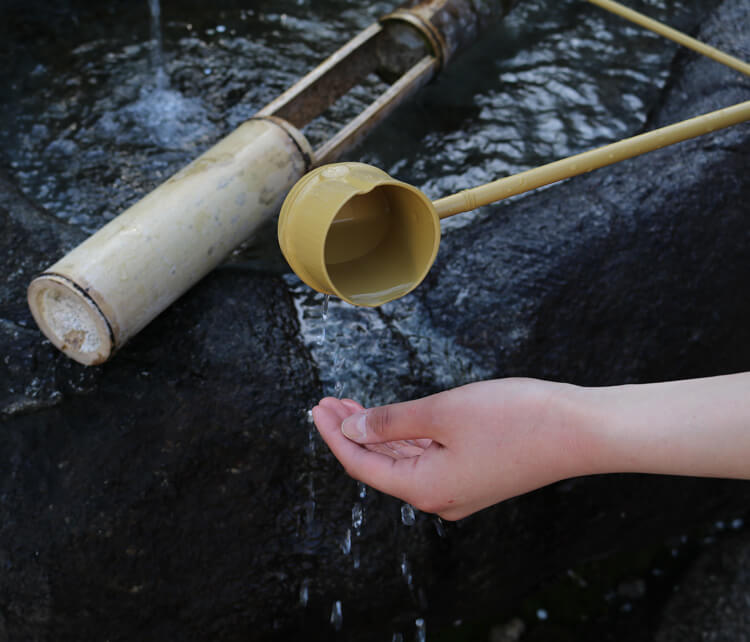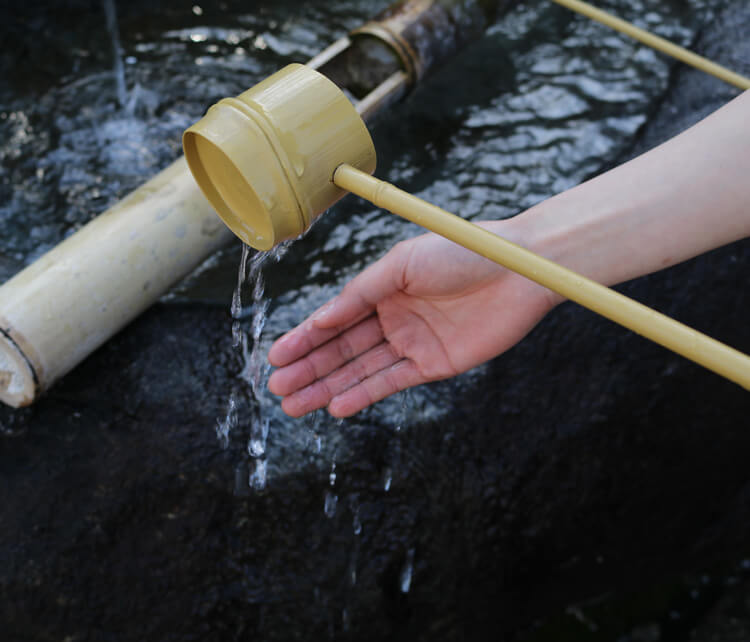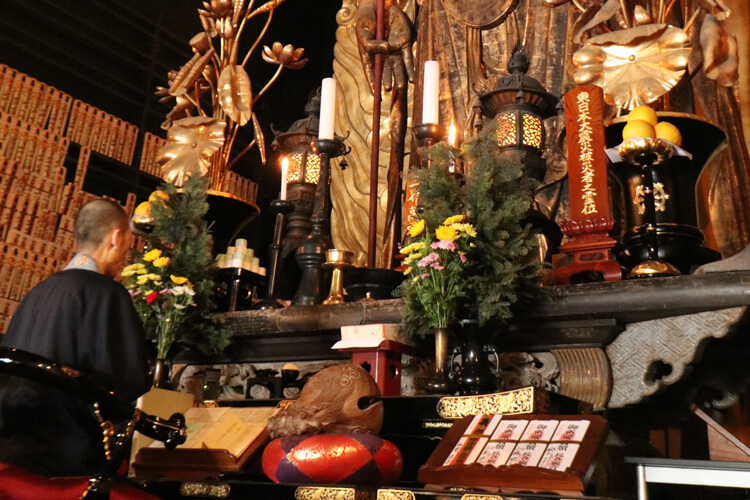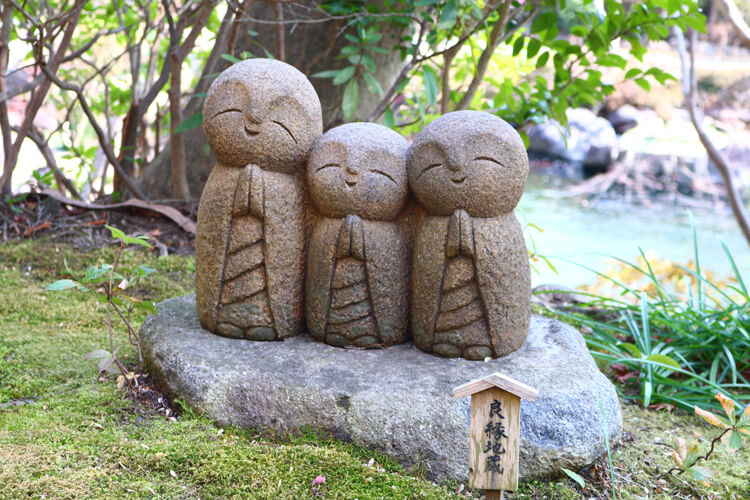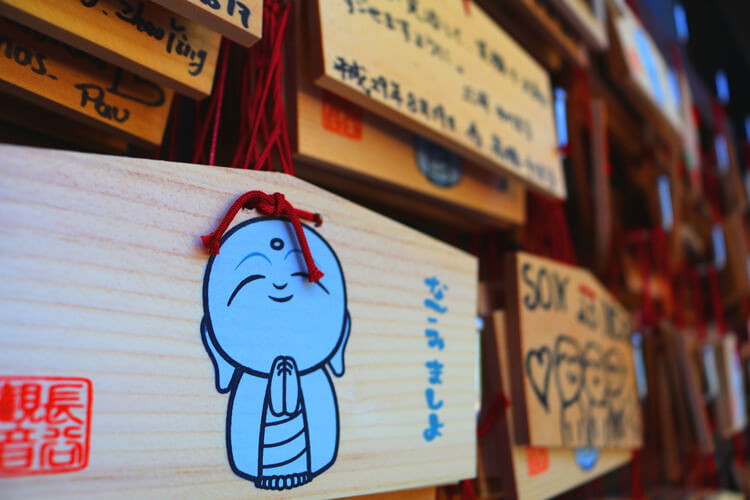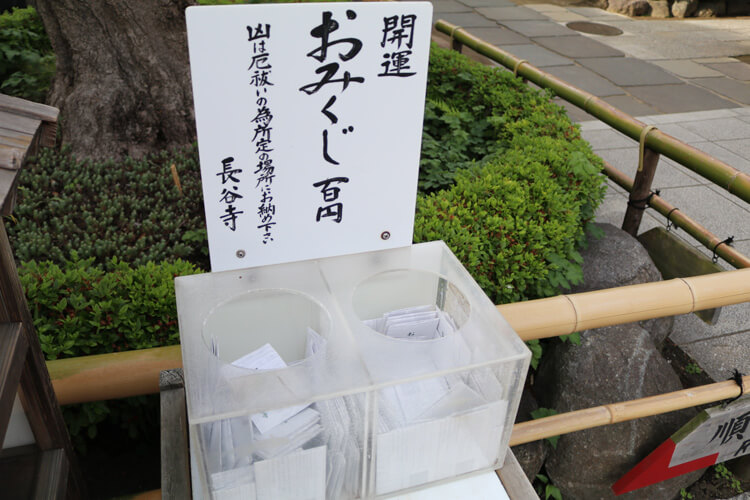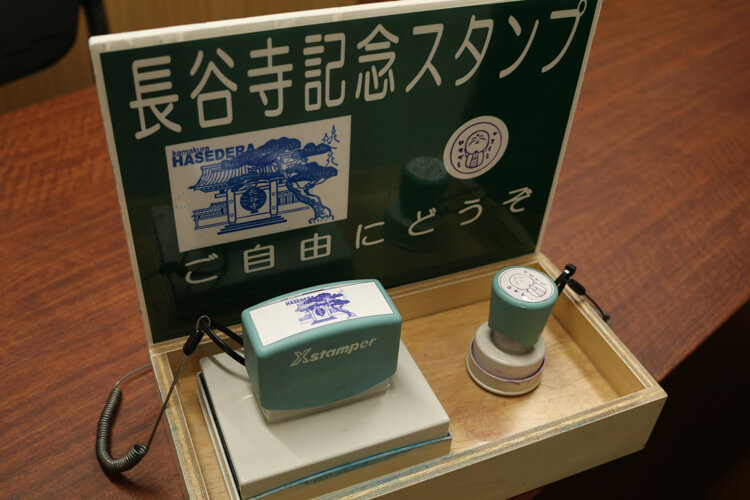 Go-shuin Stamp
A shuin or go-shuin stamp is a kind of certificate that originally was only given to people who had made a hand-copied sutra, but today in the course of time, you can obtain one just by visiting and praying at a temple. If you have a go-shuin book (not a simple note book), you can receive stamps from different temples and shrines. One go-shuin stamp at the Hasedera temple is 300 yen. A special go-shuin book of Hasedera is offered at shuin-jo (go-shuin place) as well. Shuin-jo can be found right after the entrance. Please leave your go-shuin book at the counter before you visit the temple so that it will be ready when you go out.
*When it is on high demand, only a pre-made go-shuin (with the date written) will be available. Please glue it in your go-shuin book by yourself.